As Sydney expands, yards are getting smaller and with the granny flat boom this becomes a problem regarding space. If you or your potential tenants love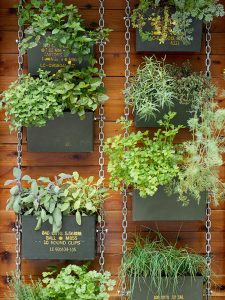 gardening, then you need to make the most of what space is available. Below are some of our tips for getting your relaxing, lush garden with space shortages.
Who said gardens have to be horizontal?
One thing granny flats have in common with houses on larger blocks is they all have at least 4 walls! So why not put a wall to good use with a vertical garden. Very space efficient, hides blank brickwork exterior walls and can have a cooling effect on the granny flat.
Use planters and wall pots
Similar to vertical gardens in principle, planter pots come in a variety of shapes and sizes, sitting on veranda or deck hand rails, top of fences (privacy) as well as hanging off fences.
Get creative
Edges of pathways are often an area with spare space and having a small garden lining a pathway gives the area more impact, you can also create gardens to hide rubbish bins or areas that need added privacy.
Granny flats don't have to be that square box down the backyard, even with limited space it's easy and affordable to create a low maintenance area which any tenant would love to spend time in.