Granny flats in Sydney are at a maximum just 60sqm! Let's be honest, this isn't an enviable am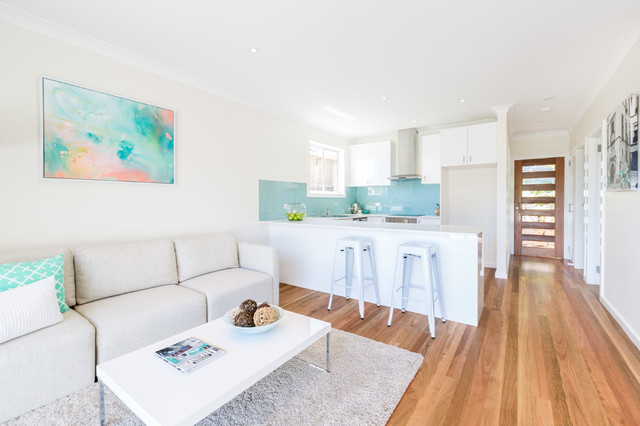 ount of space, however, with a minimalistic design approach you can make less appear more! Opening up small spaces using minimalist design theory really works but you may be asking; what is minimalism?
Basically, this design concept is about essentials only whilst maintaining a level of sophistication.
Tips to get more out of your Sydney granny flat include:
Reduce Clutter, Only Have What Is Required!
Use Clean Lines
Natural Light
Make Use Of White And Natural Colours
No Patterns Or Anything Busy!
Consider Square Set Walls – No Cornice! Straight Sharp Lines
Balance Is Key, Find Comfort In The Bare Essentials And You Have Nailed It!
Other options you can consider when building your granny flat with Granny Flat Sydney is an additional verandah, deck or alfresco area. Adding an alfresco area onto your granny flats living area blurs the boundary from the outdoors to indoors, making the living space appear larger. Talk to the staff at Granny Flat Sydney about your granny flat design and available options today!